Cornerstone CDJR cares for your health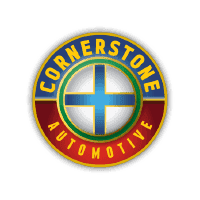 First off, I want to thank you for trusting us with your safety and transportation needs. Cornerstone continues to operate under these uncertain times to serve our extended family; for your automotive needs, for our local businesses and essential services, and for our dedicated workforce. We want to be there to ensure you have safe and reliable transportation. As Our Purpose states, "We help people get where they want to go, do what they need to do."
Here are a few immediate changes we've enacted to better serve you:
An extreme effort to clean, disinfect, and sanitize our work environment; including surfaces, doors, chairs, vehicles and restrooms.

Following CDC, state and federal guidelines for personal hygiene, air quality, group size and workplace density.

Additional precautions while servicing your vehicle; including wearing latex gloves and applying disinfectant when necessary.

If any of our team is showing signs of illness and not feeling 100%, we have asked that they stay home.

Free pick-up and delivery for vehicle service and repair work. Please call, email or chat for more details.

Off-site vehicle sales demonstrations, test drives, and personalized walk-around videos by request.

Enhanced website functionality for a more virtual sales experience; including product demonstrations, preliminary trade-in analysis, communications tools, personalized payment calculators, and secure credit applications.

Until further notice, our posted business hours are in effect for your convenience.
This is completely uncharted territory. As the situation rapidly evolves, we intend to adapt as quickly as possible. Most importantly, your safety and ours will drive our decision making. As part of our extended family, we truly care about your health and wellbeing. Please let us know how we can help!
Sincerely,

Rob Powell
Vice President, Cornerstone Auto Group