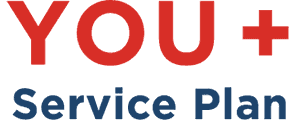 All Cornerstone Auto dealerships located in Elk River, Plymouth and Monticello locations are proud to offer our YOU+ Service plan, a comprehensive parts and services program designed for YOU+ your vehicle, either new or used! Read below to explore the unique benefits you can enjoy when you schedule service with Cornerstone Chrysler Dodge Jeep Ram.
You+ Service Plan at Cornerstone Chrysler Dodge Jeep Ram
Keeping up with car maintenance is part of the car-owning experience, but saving even more on maintenance with a You+ service plan is only for drivers who go to Cornerstone Chrysler Dodge Jeep Ram! Find out what is part of this plan and how you can use it in addition to your:
RAM maintenance package,
Jeep service package,
Chrysler service plan,
Or Dodge maintenance package.
If you are thinking of buying a vehicle from us, keep in mind that you will get 50% off of option A of the You+ plan!
Maintenance Package For Your RAM, Chrysler, Jeep, or Dodge
Depending on the package you select, you can enjoy a certain number of service visits, which includes specific services, such as multi-point inspection and oil and filter services. You will also get 50% off of a car wash every time you stop by our Elk River location for a service visit. When you opt for a You+ plan, you can use it at any of our four Cornerstone locations in Minnesota, so you can go to the one that's closer to you! Whether you add this plan to your Jeep service package or your Chrysler service plan, you will find it to be super convenient and valuable in exchange for certified service near Anoka.
Our Cornerstone Commitment to You
Beyond the You+ plan as a part of your maintenance package for your RAM or Dodge vehicle, our Cornerstone Commitment also includes benefits for when you buy a new or used vehicle from us! Feel free to learn more about it, so you can see why Cornerstone Chrysler Dodge Jeep Ram is the ultimate dealer near Rogers for you. Contact us with any questions!
Upgrade Your Service Plan Near Coon Rapids Today!
Buy our You+ plan now to upgrade your Chrysler service plan or Jeep service package! Once you have it, you can schedule an appointment online as usual and then stop by any of our locations. Be sure to use our service specials to stack on more savings!