Uptown Minneapolis Restaurants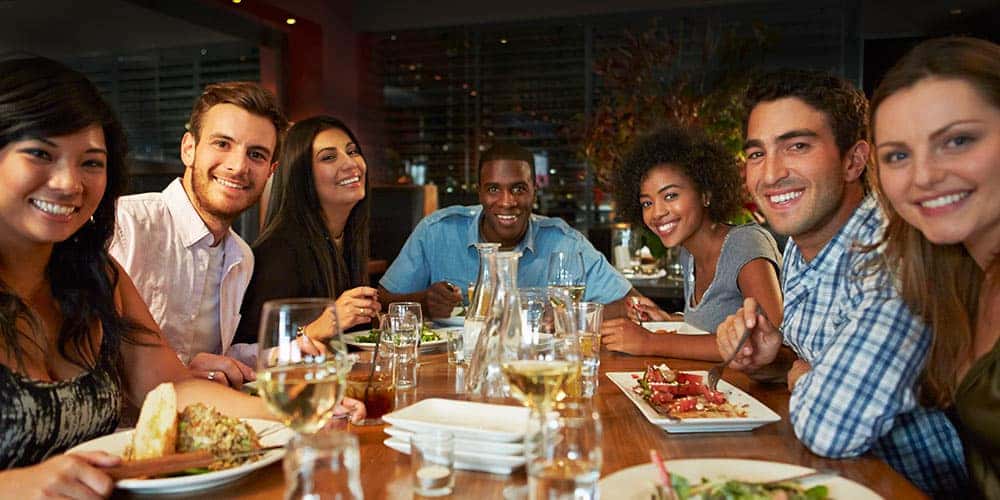 If you've made the trip from Coon Rapids for a day at Cornerstone Chrysler, you simply cannot head home without checking out the best uptown Minneapolis restaurants before you leave. They offer a world of delightful flavors that will take you out of your rut and transport you someplace warm and deliciously appealing. Or, if you'd rather cook your own meals, you can always stop by one of the world-class Minneapolis Farmers Markets for fresh, home-grown ingredients!
World Street Kitchen
With unique dishes like the Yum Yum Bowl and caramelized lamb belly, or sandwiches like the sweet onion stuffed falafel burger, the World Street Kitchen is bound to have something you haven't tried before. You can even get a DIY lettuce wrap and have your lunch while you wander the shops and take in the sights.
Origami
A sushi bar with happy hour? Yes please! Origami features light, flavorful Japanese dishes like lightly seasoned, cubed Ahi tuna, nigiri sushi, and miso soup, as well as fan favorites like Ramen soup and Tempura fried shrimp, just to name a few. And, if you're looking to make an evening of it, head over to the bar and enjoy happy hour from 5-6:30 Monday to Saturday and all day Sunday and Thursday!
The Lowry
Burgers, oysters, eggs, and some of the best whiskey in town await at the Lowry. Just a short drive from Rogers and Anoka, The Lowry is worth every mile offering up staples like waffles and French toast in the morning, and burgers, sandwiches, and desserts later. It's an excellent spot for the whole family or, find a sitter for the kids and make it a date night with a lively "Social Hour" from 3-6:00 pm and again from 10:00 pm – midnight Monday through Friday.
French Meadow
An advocate of farm-to-table cuisine for more than three decades, the food at French Meadow is always fresh, authentic, and flavorful. Fill up on buckwheat pancakes, delight in succulent burgers topped with local cheeses, and finish it off with decadent desserts made from seasonal ingredients. You can even bring man's best friend to hang out on the patio and enjoy the meal with you.
Chico Latino
Chico Latino has been a hotspot in uptown for years, featuring a wild fusion of Latin, Asian, and American foods that have locals singing their praises and visitors eager to get in and claim their share. Settle in for a quiet dinner with a friend or call ahead and make plans for the whole crew to devour a whole suckling pig with all the trimmings. When they say eat the world, they mean it – and you won't be sorry you tried.
The next time you visit your friends at Cornerstone Chrysler, consider a trip to one of these eateries in uptown Minneapolis and get a taste of international flavor and Minnesota hospitality.